I voted early yesterday, it is very important to vote in the runoff.
Early Voting for the Republican Primary Runoff Election began yesterday and runs through this Friday, May 20. Election Day is May 24.
I am proud to endorse Dawn Buckingham for Land Commissioner, Ken Paxton for Attorney General, Pete Flores for Texas Senate District 24, and Frederick Frazier for Texas House District 61. Get out and vote early this week or on Election Day!
President Trump and I were 13-0 with straight-out endorsement wins in the March 1 primary. Those who are in the runoffs were the front runners in these races. We need you to vote to get them across the finish line.
The President had some fun with that at the Austin rally Saturday. We've developed a very close friendship over the years. He has always been very helpful to our conservative candidates in Texas.
Click here to watch a short clip from the rally over the weekend.
American Freedom Tour with President Trump
An amazing, sell-out event in Texas' most liberal city!
On Saturday, I had the great honor to kick off the Trump Rally in Austin. All 8,000 seats filled up very early – it was an amazing, sell-out event for President Trump in Texas' most liberal city. He spoke later that afternoon.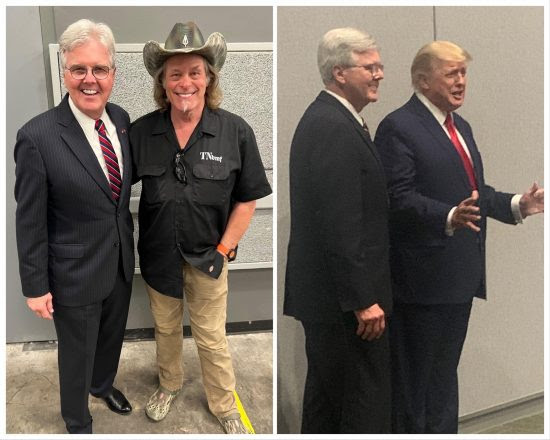 Today, I am proud to announce my endorsement of Wayne Christian for Railroad Commissioner.
In this low turnout runoff election, every vote is very important. Please be sure to get out and vote for Wayne Christian for Railroad Commissioner.
Click here to read my press release.
Campaigning in Central Texas with Pete Flores
Be sure to vote for Pete Flores in the runoff in SD 24
Pete is a conservative with a rock-solid career and Senate record of securing the border. He is pro-life, pro-Second Amendment and he will fight for our liberty and freedom. He has been endorsed by President Trump, myself, Senator Ted Cruz, Governor Greg Abbott, Governor Rick Perry, and the district's current senator Dawn Buckingham, as well as EVERY CURRENT STATE REPRESENTATIVE IN THE DISTRICT. They all know he will fight for the needs of his district and Texas.
If you live in Senate District 24 or have friends who do, be sure to get out the word to vote for Pete.
On the Campaign Trail with Senator Dawn Buckingham
Be sure to vote for Dawn Buckingham for Land Commissioner
While campaigning with Senator Dawn Buckingham last week, we stopped in Buffalo Gap at the famous Perini Steakhouse and had dinner with the owner, Tom Perini.
Dawn and I also served coffee to drive-thru patrons at Mad Coffee & More in Abilene! We had a great time meeting some of the locals.
President Trump supports Dawn.
And President Trump and I have also endorsed Attorney General Ken Paxton for re-election.
Visiting Tomball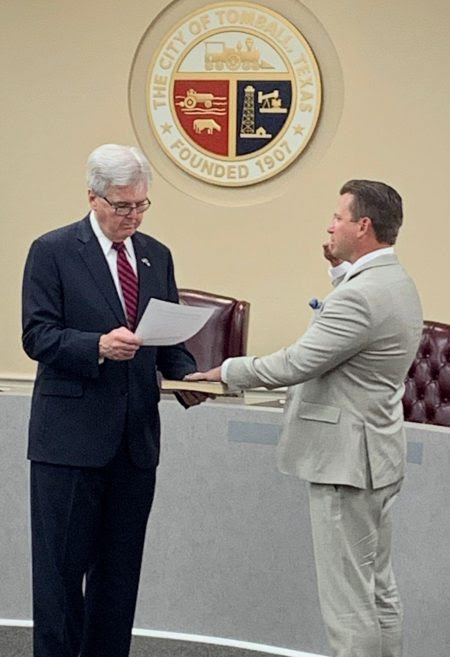 I was in Tomball, Texas yesterday to swear in a new lawyer, Clint Fagan. Clint is a former Major League umpire who always wanted to be a lawyer growing up in Tomball. I met him when I threw out the first pitch at a Ranger game back in 2016. He said I threw a strike. That's good enough for me.

With Clint Fagan, Paige, Hudson and Addison
We met again recently. His son plays in the same league as my grandson. It's a small world. His mom, Gretchen, has been the Mayor in Tomball.
May God bless you and your family, and may He continue to bless the greatest state of all—Texas.
Sincerely,
Dan Patrick
Lieutenant Governor of Texas