Win a Campaign Gift Bag Using the #PatrickBusTour Hashtag!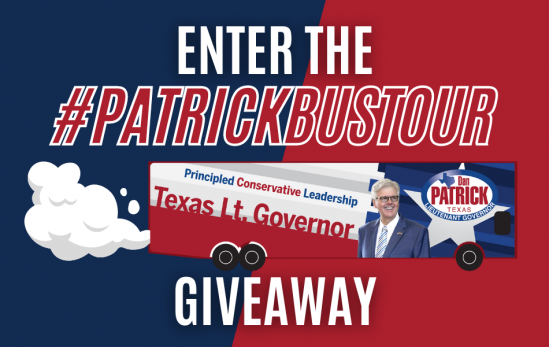 If you see me in your town, take a picture of my campaign bus using the hashtag #PatrickBusTour on social media (Facebook, Twitter, Instagram) and tag @DanPatrick to be entered to win a campaign gift bag! Keep a lookout for the bus – I hope to see you out on the road.
I am traveling across Texas to recognize, galvanize, and mobilize rural Texans across the state to vote RED! We are now in the double digits for days on the road on my 131-city bus tour! We started the day in Sulphur Springs at Pioneer Cafe. We had a great turnout. I spoke to a lot of great folks who are excited for a red wave across Texas.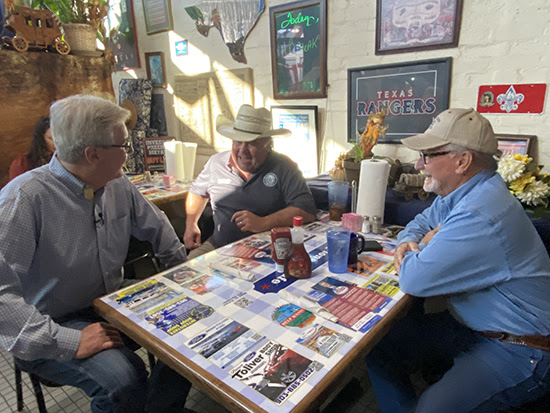 Next, I headed to Greenville to speak and meet with local law enforcement, the Mayor, and fired-up conservatives. For the first time in my career, I had a Judge recess his court so I could meet him while I was in town.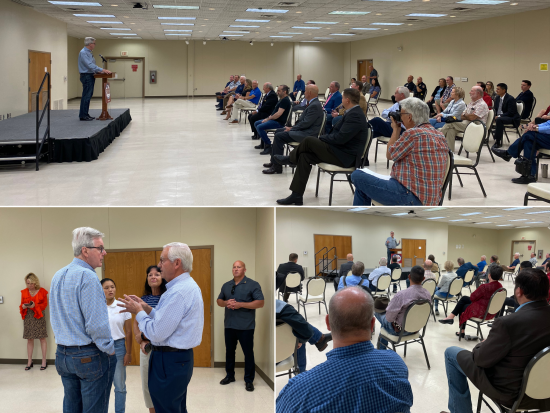 Next stop, a delicious barbeque lunch at a local gem, Hickory BBQ. I was able to have an intimate sit down with the County Sheriff, Mayor, City Planner, and several other vital members of the community.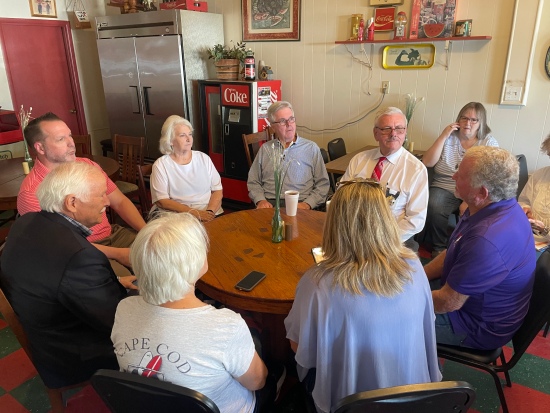 After lunch, the bus took me over to Sherman for my press conference. I love visiting old theaters in Texas and this one has been a part of their community since the 1930s. I spoke with local reporters and tried to hammer home my very important message that rural Texans are vital to keeping our state red and we need you all to get out and vote this November.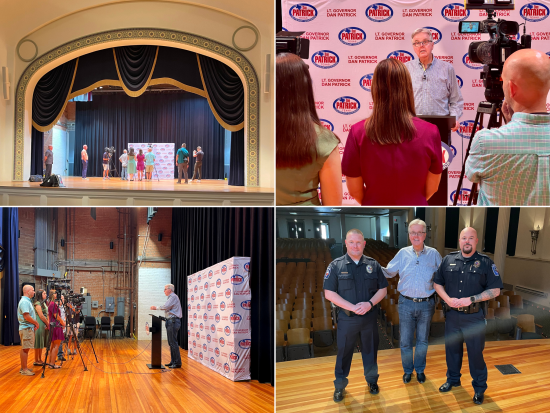 In Gainesville, I spoke to employees and town members at Safran Seats, who manufacture airline seats for nearly every airline, about the need to keep Texas red, my legislative priorities, and the values Texans hold dear to their hearts. I also got a tour of their factory, I love learning about the different products manufactured in Texas.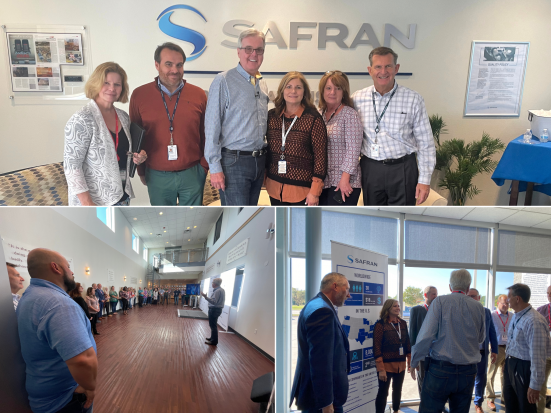 In Decatur, I had a great dinner at Villa Grande Ranch and went table to table greeting all the patrons. They are excited to get to the polls and show the nation there will be no blue wave in Texas.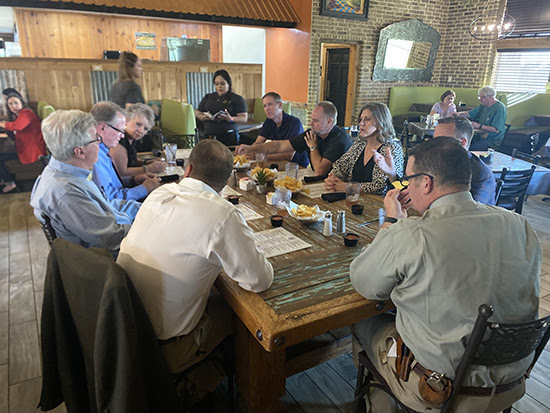 I ended the night at the Conference Center in Decatur to get the community energized for election season. Conservative policies ensure the Lone Star State remains strong and as we know, the world needs a strong America and America needs a strong Texas!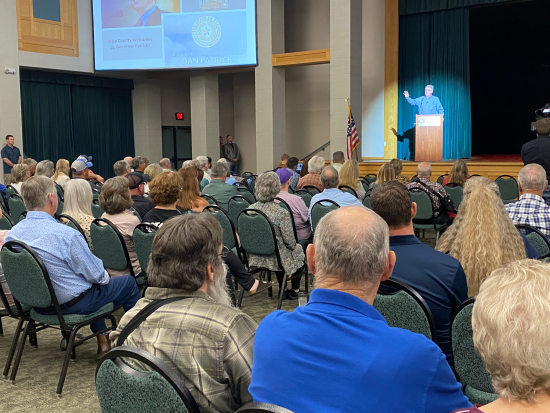 Please forward my emails or tell your friends and family to join my mailing list to follow along for more on my travels!
Thank you all for your support and for everything you do to keep Texas red. May God bless you and your family, and may He continue to bless the greatest state of all—Texas.
Sincerely,
Dan Patrick
Lieutenant Governor of Texas