President Scrooge is trying to ruin Christmas…but Americans will celebrate Christmas no matter what! I spoke about this and more with Tucker Carlson on his program Tuesday night. You can watch the interview here.
Biden's Border Policies Are Making America Less Safe
Biden's horrific border policies are making our country less safe. I joined Jason Chaffetz on Fox News this Monday to talk about it. Click here to watch.
There's Nothing Quite Like a Trump Event!
On Saturday, President Trump held his History Tour for a sold-out audience at the Toyota Center in Houston. I gave away over 100 tickets to the show, and everyone loved the almost 90-minute, uninterrupted interview with Bill O'Reilly and the President as he shared behind the scenes and inside stories of his 4 years in office.
There's no better feeling than being in a room surrounded by conservative, like-minded patriots. President Trump loves his army of supporters and they love him.
Afterward, I hosted a small private dinner for the President. We talked about everything from politics to sports. He is a huge sports fan and historian. The dinner went fairly late into the evening and the President was still full of energy after a very long day.
Remember the Alamo!
On Friday, we opened the newest feature at the Alamo as part of our total 5-year building plan that will make the Alamo the most impressive historic site in America. We unveiled the barricade where Crockett and his Tennesseans fought. I have led the effort on funding to see our plan become a reality. I secured the Cenotaph in place and made sure the focus was on the battle. We'll tell the whole story of the Alamo history, but the focus must be on the fight for liberty and independence that over 180 brave men gave their lives for in 1836.
A Christmas Message
As we celebrate this holiday season, may we all take time to think about the true meaning of Christmas and the greatest gift we have ever received — the gift of baby Jesus, who came to us to give the gift of salvation so that we may live in eternity in Heaven.
Today and always, let us rejoice in the Lord and give thanks for God's many blessings. I am blessed in so many ways, including the privilege of serving you and 29 million Texans as Lt. Governor.
On behalf of me and my family, we wish you and your loved ones a peaceful and joyous Christmas this year.
'Tis the Season of Giving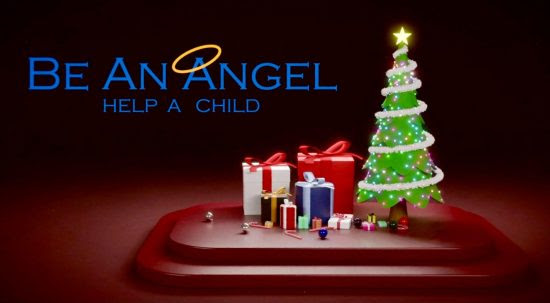 For over 30 years, Jan and I have made it part of our Thanksgiving/Christmas tradition to give to Be An Angel, a wonderful program that works to improve the quality of life for children with multiple disabilities. Together, we've done so many great things for those in need.
The week before last, I joined a handful of volunteers in decorating bags full of toys to give to some wonderful and deserving children this holiday season – here's a short video from our day together. Because of your generosity and support, 5,000 children are going to have presents under the tree this year.
If you're looking for ways to give back, Be An Angel is a great place to start. You can visit beanangel.org/ways-to-give to learn more.
Proud to Be Supported By…
I am honored to have the endorsement of the Texas Restaurant Association Political Action Committee and Texas Farm Bureau AGFUND and to have the support of the Texas Food and Fuel Association PAC.
Stay tuned for more endorsements in the coming weeks.

May God bless you and your family, and may He continue to bless the greatest state of all—Texas.
Sincerely,
Dan Patrick
Lieutenant Governor of Texas