I am traveling across Texas to recognize, galvanize, and mobilize rural Texans across the state to vote RED! I had an early start on my 131-city bus tour yesterday morning at Frida's Burritos in Dumas, where I met with a full house of patrons, alongside Judge Rowdy Rhoades, Sheriff Morgan W. Hightower, Mayor Bob Brinkmann, and so many others. Future Texas Senator Kevin Sparks also joined us for breakfast and a ride on the bus afterward…it was a great start to the day.
I then stopped at Phillips 66's Borger Refinery for an open conversation about the oil and gas industry in Texas – which is the lifeblood of both our country and state. If the Democrats are elected this November, it will be destroyed overnight. We cannot let that happen.
Legend has it that the "Phillips 66" name was coined when a car testing the fuel hit 66 miles per hour!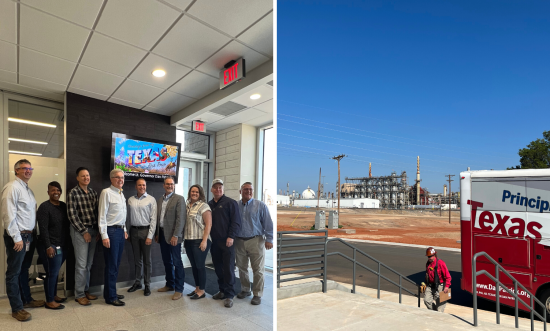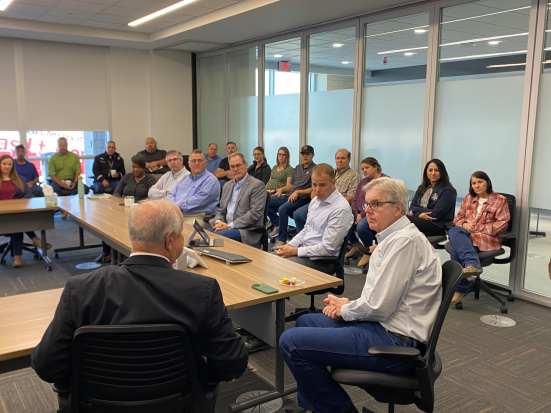 Next, I headed to Coney Island Cafe in Pampa to spread the message to keep Texas red and get people excited to get out and vote! The restaurant was packed…so I threw on a t-shirt and got to work alongside the staff, serving hot dogs and pie – Coney Island Cafe specialties – to some of the patrons!
After lunch, we made our way to Groom, Texas to see The Cross of Our Lord Jesus Christ.
It is the largest free-standing cross in the western hemisphere – clocking in at 19 stories high and weighing 2.5 million pounds – it is truly a sight to behold. If you haven't had the chance to go see it in person, it is worth the trip.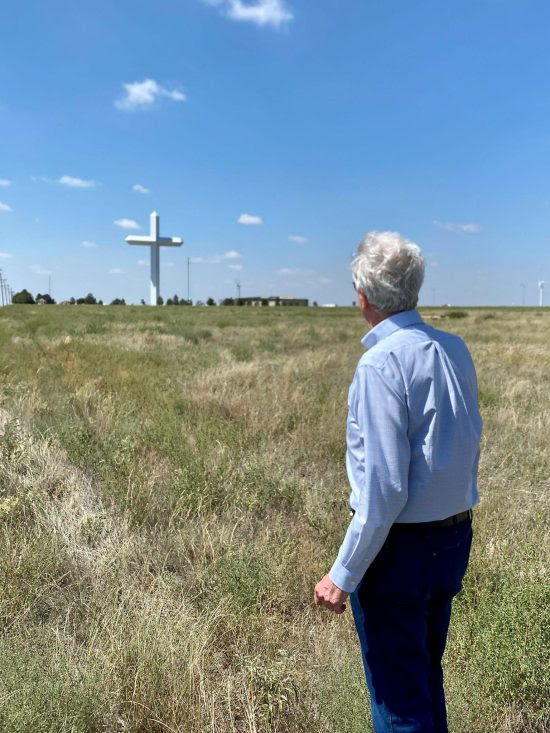 In addition, there are beautiful statues of the 13 stations of the cross, the Last Supper, and of Calvary.
Then we visited the Hodgetown Baseball Stadium – the home of the Amarillo Sod Poodles. I held a brief press conference before getting a private tour of the ballpark. It was great fun, I always enjoy traveling to the various sports stadiums across the Lone Star State.
We continued on to Bell Helicopter's Textron Plant, where we got to see some of the cool things they are working on. It was fascinating to see the inner workings of a major helicopter company up close.
After the tour, we did some sightseeing at Palo Duro Canyon. The sweeping views did not disappoint. The canyon also has an amphitheater, which features seasonal performances on the history of Texas. There is certainly a reason for it being a top tourist attraction in the Lone Star State…another place I would recommend visiting if you get the chance.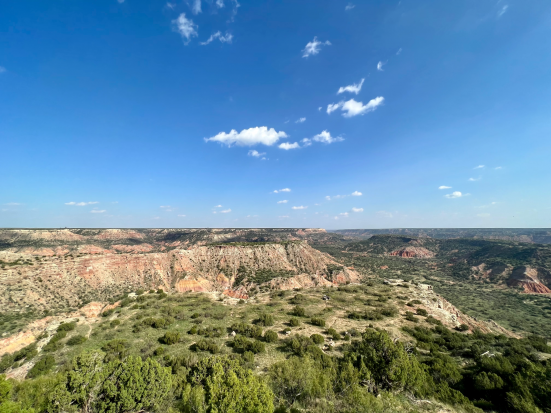 We went to dinner at Dakota's Steakhouse in Hereford, before heading to our final stop for a meet and greet with Deaf Smith Co. GOP. It was a long yet rewarding day on the road! I'm looking forward to tomorrow and the next couple of weeks out meeting Texans and getting them energized to VOTE RED!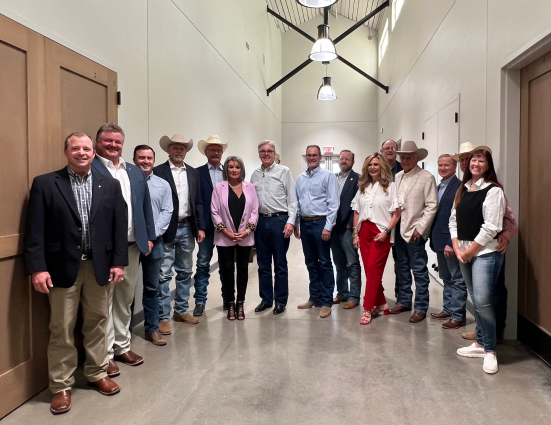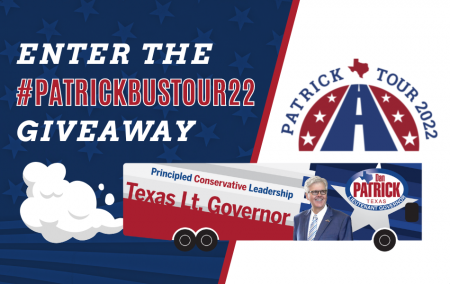 If you see me in your town, take a picture of my campaign bus using the hashtag #PatrickBusTour22 on social media (Facebook, Twitter, Instagram) and tag @DanPatrick to be entered to win a campaign gift bag and a private BBQ lunch with Jan and me! Keep a lookout for the bus – I hope to see you out on the road!
Thank you all for your support and for everything you do to keep Texas red. May God bless you and your family, and may He continue to bless the greatest state of all—Texas.
Sincerely,
Dan Patrick
Lieutenant Governor of Texas