Twitter
It was terrible to hear the sad news today that we have lost Missy Shorey — the @DallasGOP Chair who provided so much energy and enthusiasm to Republican campaign efforts in North Texas. She was a friend, an innovative leader and a wonderful person. We will miss her.
Twitter feed video.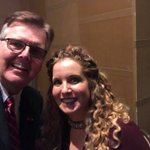 #ICYMI: The Texas Senate adopted #SR535 to make it crystal clear that the situation at the border is an emergency. We are calling on Congress to take immediate action to #SecureTheBorder. Watch the press conference here → https://t.co/F6W3yRE8Ev #txlege
Twitter feed video.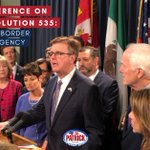 Last week, the Texas Senate passed #SB2. #ICYMI: Here's my video statement → #txlege
Video Statement on Senate Bill 2 - Dan Patrick, Lieutenant Governor
Listen to Lt. Gov. Dan Patrick's video statement on the passage of Senate Bill 2 – Property Tax Reform
bit.ly
Load More...