Twitter
I was in Midland-Odessa talking about the 86th #txlege Session on @CBS7News. Watch it here:
Texas Lt. Gov. Dan Patrick talks highs and lows of legislative session
The lieutenant governor talked to us about taxes, trade, education and the southern border.
bit.ly
It was good to stop by @KHOU 11 studios to talk with @ShernMinKHOU about the accomplishments from this legislative session and the big changes coming to Texas. Watch here: #txlege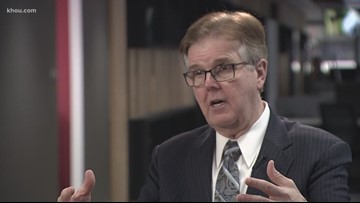 Lt. Governor Dan Patrick on the end of the legislative session
Patrick says a lot was accomplished and he spoke about those accomplishments with Shern-Min Chow.
bit.ly
Load More...