Democrats are Trying to Erase Women from Our Culture
Judge Charles Atchley Jr. has struck down a directive from the Biden administration requiring schools to allow transgender students to use the bathroom and join sports teams of their chosen gender.
We started this fight against President Obama back in 2016. We have always known we are right; men and boys don't belong on womens' and girls' sports teams. A federal judge finally agreed, handing another loss to the woke Biden administration.
President Biden has said he would withhold lunch money from schools that don't allow boys to play girls' sports, but this federal judge said it is up to the states to decide. That is exactly what I said back in 2016. The Texas Senate passed a bill protecting women and girls' sports in 2021, we passed the bill multiple times before House leadership finally passed it in the third special session.
More Stories from the Looney Left…

To add to the left's craziness… did you see this? Demi Minor, a transgender woman, was moved from the women's-only Edna Mahan Correctional Facility in New Jersey, after two female inmates became pregnant earlier this year. Utterly appalling.
Texas Homeowners Must Receive Tax Relief Before We Commit to Any New Spending
Since I have been Lt. Governor, we have managed our state budget wisely. The Texas economy continues to lead the nation and is a major force in the global marketplace.
Last week, Comptroller Glenn Hegar released a total estimate of a $26.9 billion expected budget surplus — an unprecedented windfall for the Texas economy.
Every member of the Texas Senate will have ideas on how this additional revenue should be spent, and I will give them full consideration. However, I believe first and foremost, any surplus should first go back to the taxpayers of Texas. Texas homeowners must receive tax relief before we commit to any new spending. In case you missed it, you can read my official statement listing my priorities for the funds here.
Every Now and Then I'll Grab a Guitar…
As a longtime musician, I love all kinds of music. One of my favorite styles is mariachi music. These ladies, who played at a groundbreaking ceremony in Rio Grande City, were great. Every now and then I'll grab a guitar and join in for a song with whatever band is playing at an event—from country—to Motown—to mariachi. It's always fun!
Here are some of my favorite memories from playing over the years…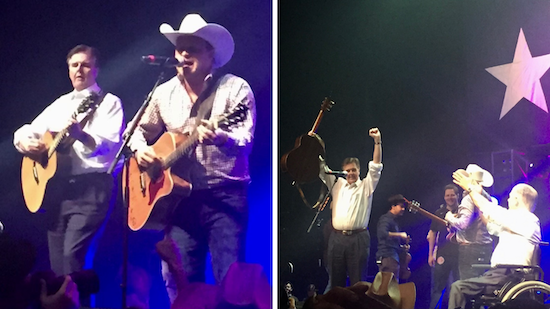 Playing with country singer Josh Abbott (L) and with Josh Abbott Band at the 2015 Inauguration (R)
With Mike Huckabee at a charity event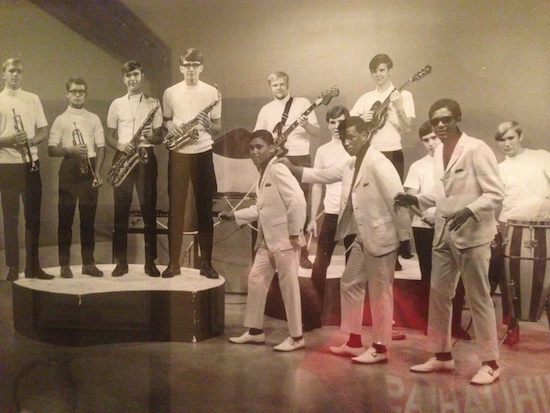 My Motown band from 1968…that's me on the guitar
In San Antonio playing some traditional Spanish music

I started a tradition playing at my wedding in 1975 and with my same guitar (that I've had for 55 years) at my daughter's wedding with my son and son in law
Thank you all for your support and for everything you do to keep Texas red. May God bless you and your family, and may He continue to bless the greatest state of all—Texas.
Sincerely,
Dan Patrick
Lieutenant Governor of Texas