Last week, my bus was running across North Texas! With 5 weeks to go until Election Day, the campaign never stops. It was a busy weekend.
Sun City Helped Us Win in 2014, 2018, and Will Again in 2022!
There was a huge turnout on Thursday evening in Sun City in Williamson County. They helped us win in 2014, 2018, and will again in 2022!
Visiting the Set of the New Walker Texas Ranger Filming
I was in Austin the last few days after my North Texas bus tour and visited the set of the new Walker Texas Ranger, "Walker," filming at the historic Austin Club. We like film production in our state and we have a lot of talent in front of and behind the camera. In this scene, they were shooting someone under a table at a gala.
Jared Padalecki, a Texas native, is the new Walker. Of course, Chuck Norris was the original Walker. We've become great friends. He came to the Capitol a few years ago on my birthday and cut the cowboy hat cake with a karate chop and never got any icing on his hand. Only Chuck Norris can do that.
Visiting the Multi-Assistance Center at Morgan's Wonderland in San Antonio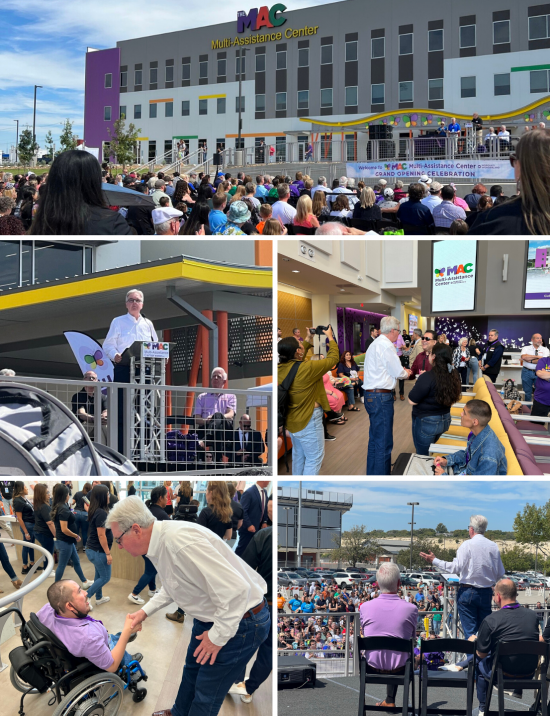 I was in San Antonio on Sunday speaking during the grand opening of the Multi-Assistance Center, Morgan's Wonderland's newest disability resource center. Morgan's Wonderland is a theme park designed for people with special needs so any child or adult can participate in the fun.
Mark Your Calendars with These Important Election Dates
Texans, Election Day is just around the corner! Mark your calendars with these important dates.
Oct 11: Last day to register to vote
Oct 24: First day of early voting
Oct 28: Last day to apply for ABBM
Nov 4: Last day of early voting
Nov 8: ELECTION DAY
You can also visit www.votetexas.gov to learn more.
If you see me in your town, take a picture of my campaign bus using the hashtag #PatrickBusTour on social media (Facebook, Twitter, Instagram) and tag @DanPatrick to be entered to win a campaign gift bag! Keep a lookout for the bus – I hope to see you out on the road.
Thank you all for your support and for everything you do to keep Texas red. May God bless you and your family, and may He continue to bless the greatest state of all—Texas.
Sincerely,
Dan Patrick
Lieutenant Governor of Texas