In case you missed it, this is what I have been up to the past week.
The Biden Administration is DESTROYING America
At this rate, 20% of the people in America could be here illegally by the end of Biden's first term. I joined Fox & Friends on Sunday morning to talk about the numbers behind Biden's border crisis. Click here to watch.
Biden's Mishandling of the Border on Maria Bartiromo's Wall Street
I joined Maria Bartiromo's Wall Street to talk about the chaos at the border. A population equal to the entire state of Texas could be let in under the Biden Administration if this mayhem continues. In case you missed it, click here to watch the interview.
Texas is Working to Protect K-3 Students Against Sexual Content
I joined Mark Davis on his program last week to talk about how Texas is working to protect our children from early sexual content in the classroom. I will make this law a top priority in the next session. You can click here to listen to the interview.
A Charity Gala for Multiple Sclerosis in Houston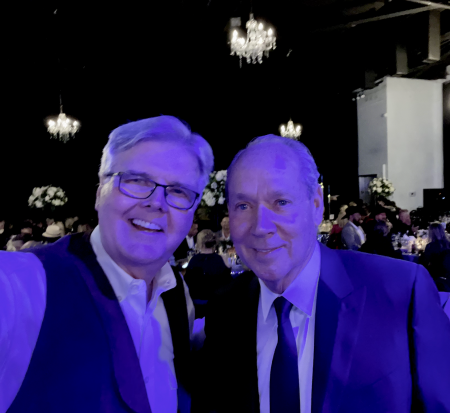 Country singer Clay Walker is a good friend of mine and former Governor Rick Perry has known him for almost 25 years.
We were invited to join him for his charity gala for multiple sclerosis in Houston. The Astros owners Jim Crane and Whitney Crane were the co-chairs.
Clay was told in his 20s he would likely be in a wheelchair in a few years and could die by 35 due to multiple sclerosis. The road has not always been easy for him, but in his early 50s, he has proved those doctors wrong.
Attending the Mecum Car Auctions
I try to attend the Mecum Car Auctions when in Houston and Dallas. I had a chance to visit with folks last Saturday at the auction during a short break in the show. It is always a great crowd. People always ask me about my truck. My wife, Jan, only lets me have one classic at a time. My budget only allows for that anyway. Before my current truck, I had a '68 Cadillac that I sold to buy a turquoise hot rod truck that took 3 years part-time to return to its original 1952 look you see in my commercials. I did keep the hot-rod Chevy engine in it though.

I sold this one to buy the truck.

Here is what my current truck looked like when I bought it.
Here's a Closer Look at My 1952 Chevy…
Remember, someone took this old truck and turned it into a turquoise hot rod and I turned it back into its original look.
Speaking at the 2022 TCCRI Policy Forum
I had the privilege of speaking at the Texas Conservative Coalition Research Institute (TCCRI) Policy Forum in Austin. An organization that is focused on pushing our conservative values forward and keeping our state the economic beacon it is today.
Texas Pastors Council Leadership Summit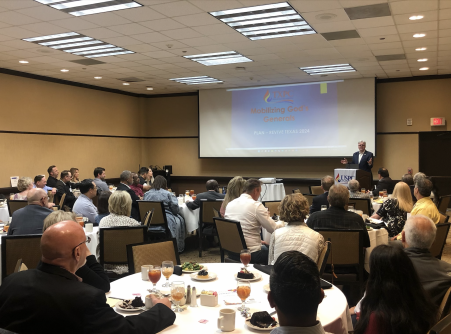 I also spoke at the Texas Pastors Council Leadership Summit in Galveston about everything from the importance of Texas pastors and church voters in 2022, to the key data threatening freedom, national security, and God's plan for America, to the vital importance of parents' freedom in educational choice as an issue in this election and next legislative session. Some very productive discussions were had.
May God bless you and your family, and may He continue to bless the greatest state of all—Texas.
Sincerely,
Dan Patrick
Lieutenant Governor of Texas